Experienced & Talented Hairdressers for Men's hair
Want a new look, but don't know what to do? WE DO!
Have THINNING or RECEDING areas? Have THICK, unruly hair? Hair that only wants to go forward?
We always consult and determine the best look for YOUR face, hair type and how much (or little) time you are willing to put into your style.
Want to shape up your current look? We can do that too!
Men's Haircuts $25.00 – $45.00
Price based on level of difficulty & time required.
Why pay for 30 min. when it only took 15?
Prefer DRY Haircuts? Clipper and Razor cuts are best done on clean, dry hair.
A relaxing or invigorating shampoo/hot towel steam for scalp after your dry haircut is always an option.
Men's Hair Color
Grey hairs got you feeling blue? Grey Blending is the answer!
Scruples MENZ or Redken COLOR CAMO will blend only those grey and white hairs – not change all your hair color!
$50.00 + 25 minutes of your time = a younger looking you. No fake or dyed look. GUARANTEED. Consultation 1st – No charge!
Men's Waxing
Eyebrow waxing/Taming: Yes, do it! Don't be afraid!
It only takes 2 minutes, stings for just a second and makes you look younger, smarter and richer! Mostly GUARANTEED!
Facials
Want individualized skin care advice? No Charge!
ANTI AGEING GLYCOLOIC ACID FACIAL – See visible results in one treatment!
1st facial $55.00 20 minutes
Package of 3 -$100.00 Package of 5- $150.00
Asian Hair
WE KNOW WHAT TO DO!
It's not just experience & confidence! It's the truth. Asian hair needs a hairdresser that knows what works best with very straight, textured hair. Call us!
Thinning Hair
Free consultations & answers for men & women who want those answers!
Don't be embarrassed to talk with knowledgeable hairdressers who also successfully fight thinning hair issues. Find out what we already know to do! So can you!
Home Hair Care Products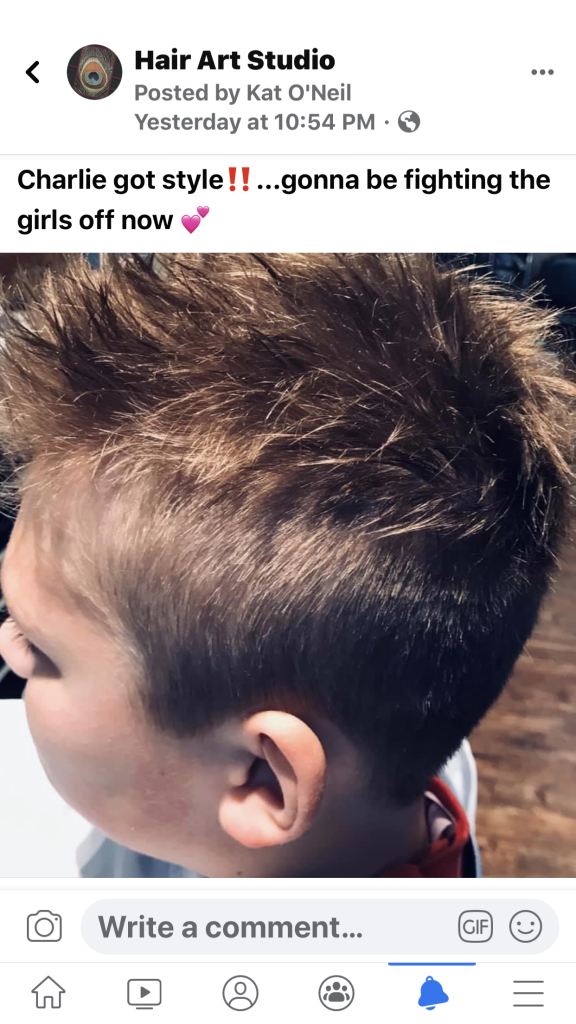 No pushy sales pitch – ever. Guaranteed!
We've got you covered if you want professional recommendations. We have a large selection of shampoo & conditioners, styling products, brushes, combs and travel size hair dryers.
A free sample of suitable styling product is always offered to interested clients.
Read our Google reviews…Read all our 35 Yelp reviews. We know what we're doing! GUARANTEED.
---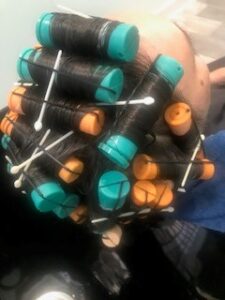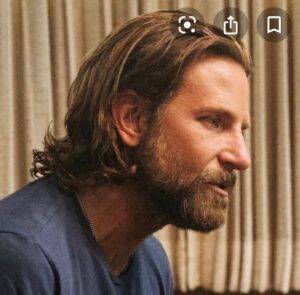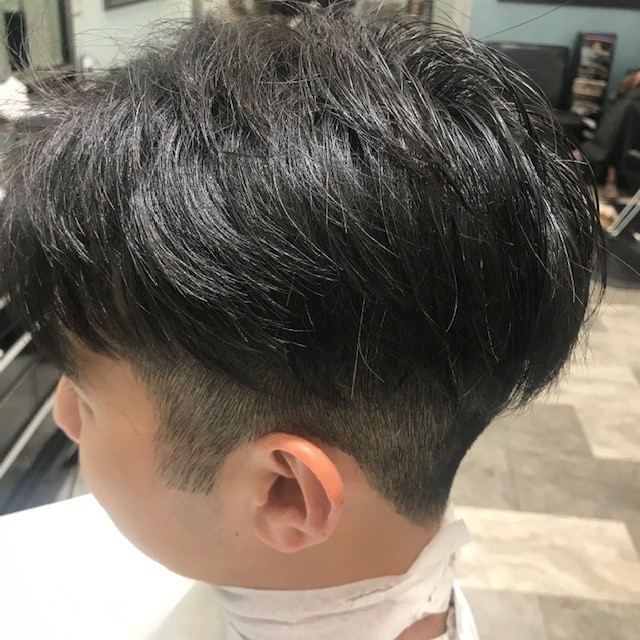 Gentle wave on VERY straight hair for man who 🎶 just wants some body 🎶
Very straight hair no longer. Jumbo perm w/special "Block it" end wrap papers to limit amount of curl. Result in lift at root area, but barely a tossel of curl throughout.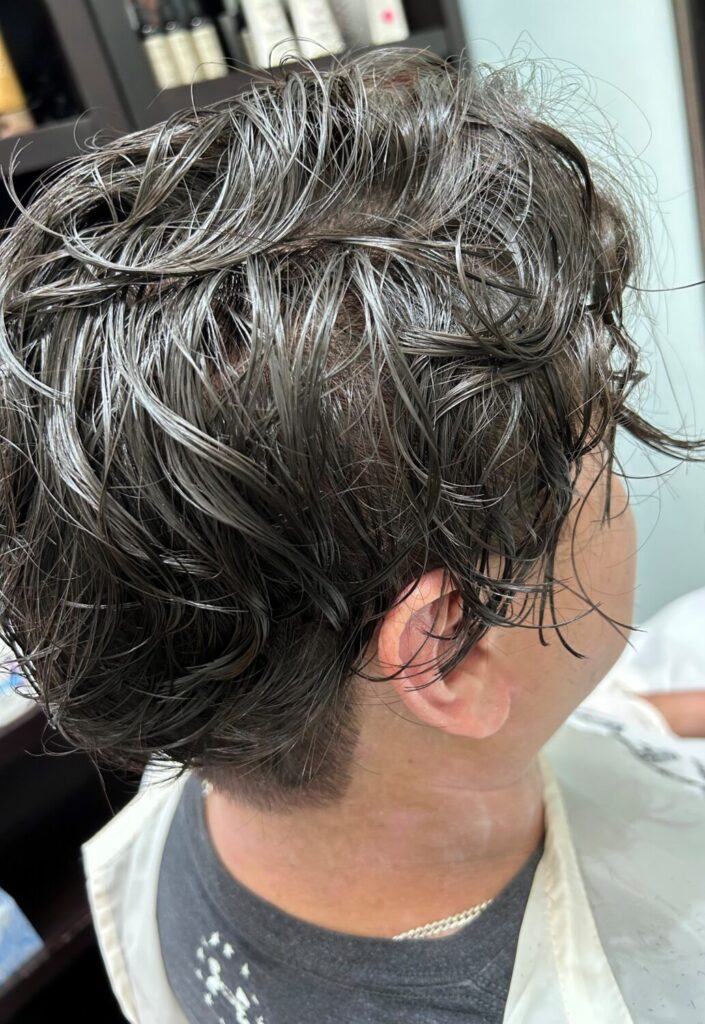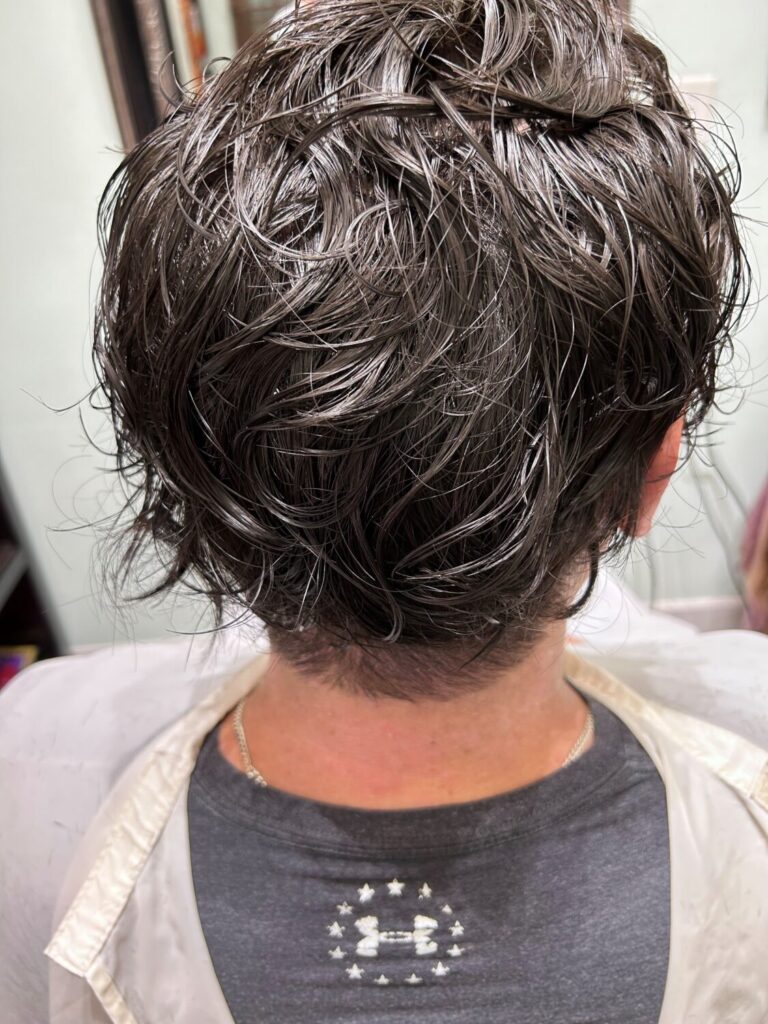 Partial Perms for Men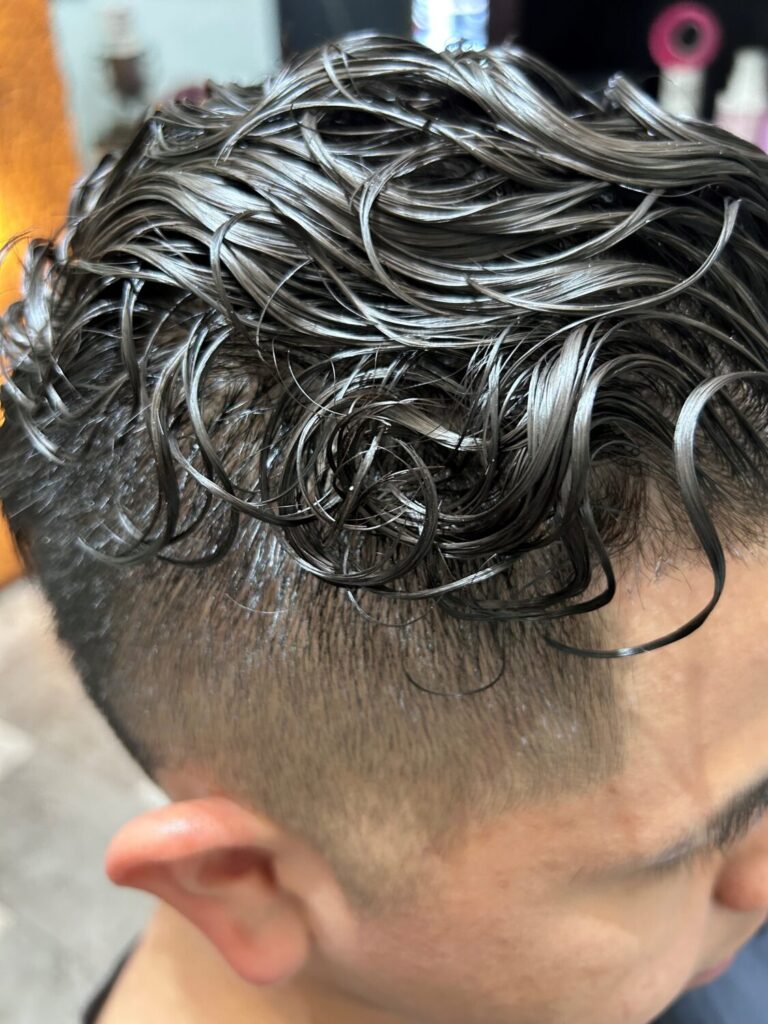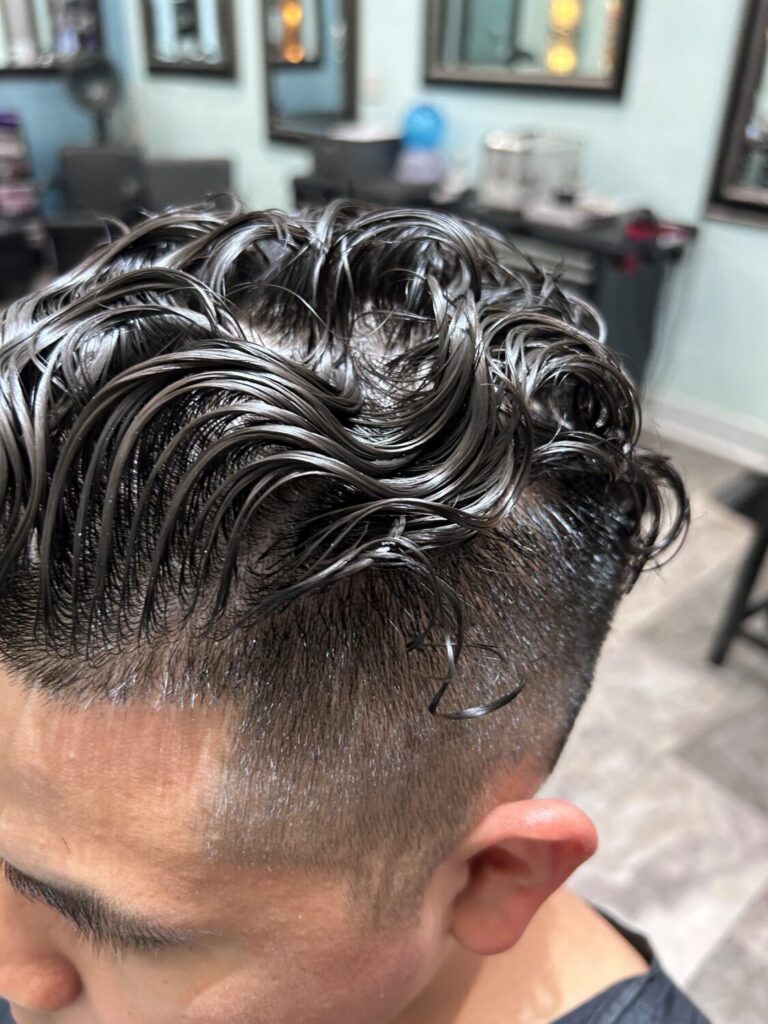 Antony had plenty of extra long & thick hair to shape into shorter new look.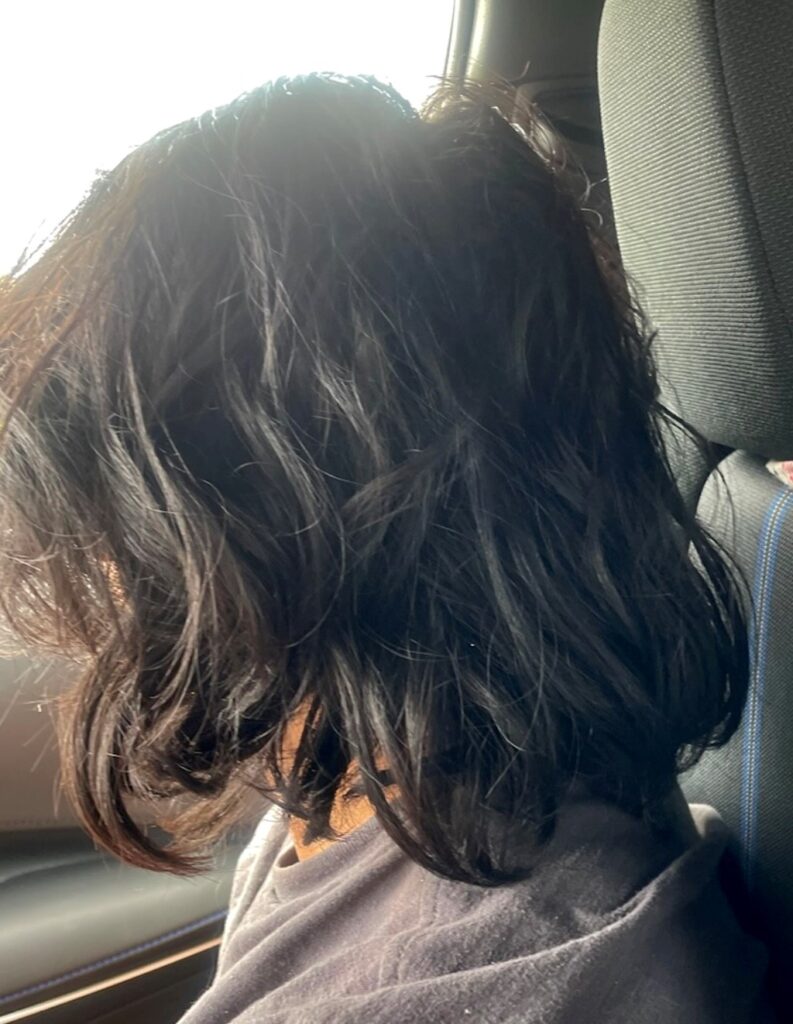 ---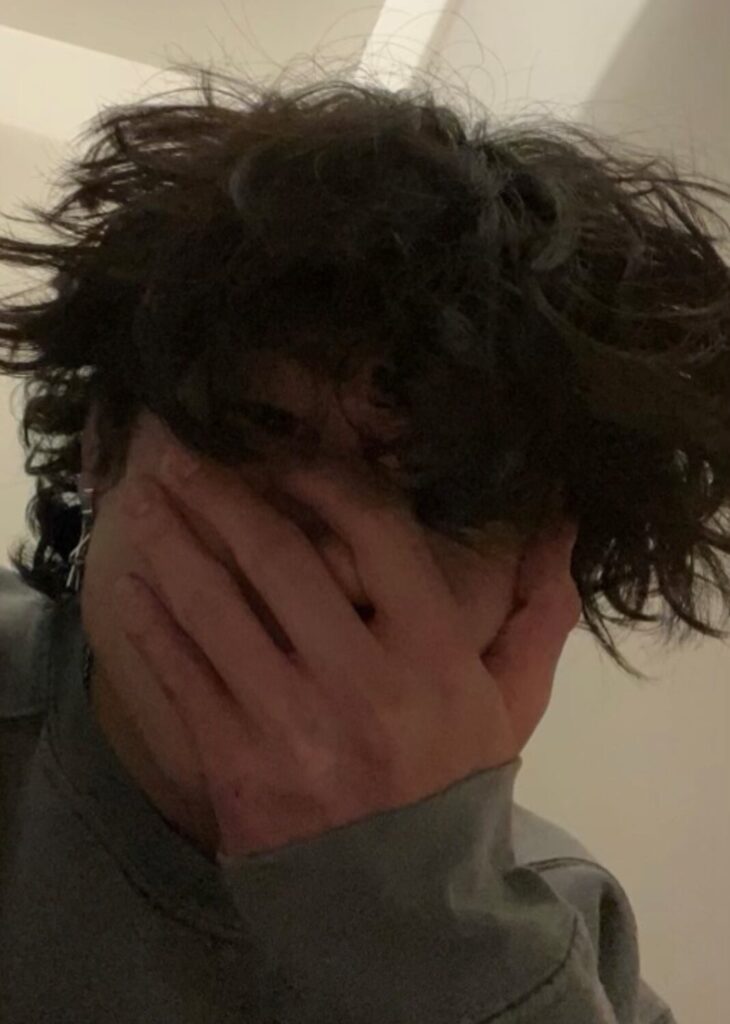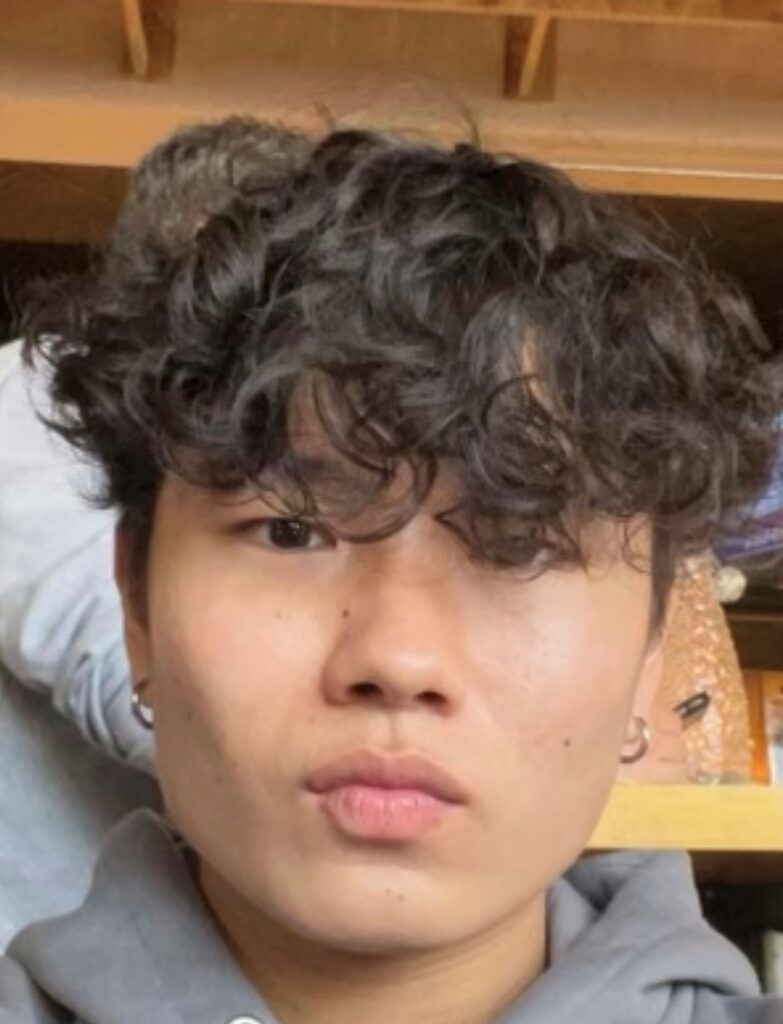 "Outstanding partial perm for Asian men"